Our Team
Dr. Danielle Grondin-Stevens, DC, MSACN
Dr. Danielle Grondin-Stevens, DC, MSACN, is a Maine native, growing up in Sabattus and attending Oak Hill High School in Wales. She spent her undergrad in Vermont, studying at Saint Michael's College outside of Burlington. After graduation, Dr. Grondin-Stevens continued her education at the University of Southern Maine in Portland, studying the sciences in greater detail and working as a research tech investigating various subjects such as genetics, marine biology, and the environmental impact of various carcinogens and their ability to cause cancer in human tissue.
Dr. Grondin-Stevens then went on to New York Chiropractic College in upstate NY, where she received both her doctorate in Chiropractic and her Master's degree in Applied Clinical Nutrition. She believes very strongly that chiropractic and nutrition go hand in hand in the quest for health. After starting a practice in Virginia, she realized how much she missed her friends and family in New England. The practice was sold in the summer of 2012 and Dr. Grondin-Stevens headed back to Maine where she purchased what is now Full Circle Health & Wellness. She is a Proficiency rated Activator doctor. When she is not working, she enjoys spending time with her husband and 5 children. They love to go four-wheeling, snowmobiling and enjoy all of the wonderful outdoor adventures that Maine has to offer. She is particularly excited to share her knowledge of healthy living with all of the wonderful people in the area.
Dr. Kaitlyn Turmelle, DC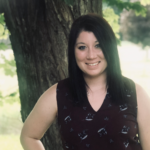 Dr. Kaitlyn Turmelle grew up in Randolph and attended Gardiner Area High School. She earned her bachelor's degree in Applied Exercise Science at the University of New England. Dr. Kaitlyn then went on to the University of Bridgeport to continue her education in the health science field and received her doctorate in Chiropractic. Throughout her education she has been an active participant in rugby and other sports. Dr. Kaitlyn enjoys working with active individuals, combining exercise and chiropractic care for optimal performance and healing. She enjoys fishing, playing a variety of sports and relaxing at the beach.
Caroline Christianson, MSACN
Office Manager / Chiropractic Assistant / Nutritionist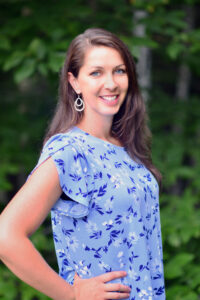 Caroline has been an important part of our team since 2014. As our Office Manager and a Chiropractic Assistant, she ensures that office procedures are running smoothly, performs multiple front desk duties, and compassionately assists our patients. Caroline earned her bachelor's degree in Applied Exercise Science at UNE and recently completed her master's degree in Applied Clinical Nutrition. She is a Certified Personal Trainer and enjoys working with individuals who are interested in weight loss or general health improvement through exercise and nutrition. When not at work, Caroline enjoys spending time with her husband Steven and their son Easten and daughter Josie on their family farm in Readfield.
Kathleen Arseneault
Front Desk Associate & Chiropractic Assistant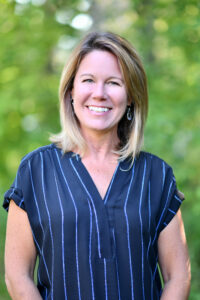 Kathleen joined the Full Circle Health and Wellness team in 2020, and brings an enthusiastic attitude to her work as a front desk associate and chiropractic assistant. Eager to master these positions, Kathy is quickly learning the ropes. Kathy finds passion in connecting with, and taking care of others. It is for these reasons that it is no surprise that Kathy was a stay-at-home mother to her two children for 13 years. After this, Kathy dipped her toes into medicine while working as a pharmacy technician for 7 years. In her free time, Kathy can be found gardening, riding her bike, or spending time with her children and grandchildren.
Sarah McLaughlin
Front Desk Associate & Chiropractic Assistant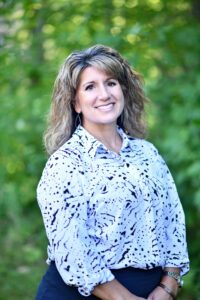 Sarah joined the Full Circle Health & Wellness team in 2020 after spending 12 years working in Special Education and as a Health Aide. She has a passion and a heart for helping people feel great about themselves while taking life just serious enough. When she is not working, you can find
her reading, playing the piano, going on dates with her husband to explore new places, and, when weather permits, spending endless hours at the beach. Sarah also finds great joy in cooking for her 3 adult children and all
their friends that they bring home with them. She is excited to be working in a supportive and healing environment with compassionate, knowledgeable and gifted people.
Stephanie Mellen
Nurse Practitioner
Stephanie joined our office as a Family Nurse Practitioner and primary care physician in 2017. As a nurse practitioner she has worked as a pediatrician, and is familiar with women's health but is open to seeing anyone. Stephanie is very knowledgeable and willing to listen to your concerns and address your questions.  Whether it has been a while since you have seen any medical professionals and you just want to have a quick check up, or you have a current health issue that you feel is not being addressed adequately, she is here to help you.
Stephanie S. Soleau
Massage Therapist
Stephanie S. Soleau joined the Full Circle Health & Wellness team as a licensed Massage Therapist in the spring of 2018. She has a passion for sharing the healing benefits of massage therapy, physical fitness, nutrition, and yoga. Her intention is the help others find relief from pain caused by structural imbalances, myofascial restriction, illness, injury, TMJD and stress. Following several years of professional group fitness instruction and the completion of a Master's Degree in Kinesiology, she pursued certification and licensure as a Yoga Teacher and Massage Therapist. Stephanie holds a nationally recognized massage therapy license and specialty certifications in TMJ Intraoral Massage Techniques, Manual Lymphatic Drainage, Cupping, Scraping, Yin Yoga, Hatha Yoga and children's yoga. She offers and incorporates many techniques into her therapeutic massage sessions. Stephanie grew up in Connecticut and relocated to Maine in 2008. She enjoys spending time with family and friends and is an avid lover of nature and animals.
---
Schedule Appointment
The fastest and easiest way to schedule your appointment with the doctor is to contact our office at (207) 377-9344.
One of our staff members will promptly schedule you with a convenient time to see the doctor. For your convenience, we also have an office map and directions available for you to print out.
Please don't delay as the majority of health conditions tend to worsen or recur without the appropriate care.
Sincerely,
Dr. Danielle Grondin-Stevens, D.C.
---
Contact Us
If you're coming from another location and you are not familiar with the streets on the map below, please contact our office for directions at (207) 377-9344.
Full Circle Health & Wellness
(Formerly Shepherd Chiropractic Wellness Center)
1223 US Route 202
Winthrop, Maine 04364