Enjoying your journey into motherhood but feel as though your body could use some nutritional support? The following products are not intended to help regulate emotions but instead are nutrition to help you heal after the experience of carrying and delivering a baby.
Calcium Lactate
Immuplex®
Trace Minerals-B12™
Tuna Omega-3 Oil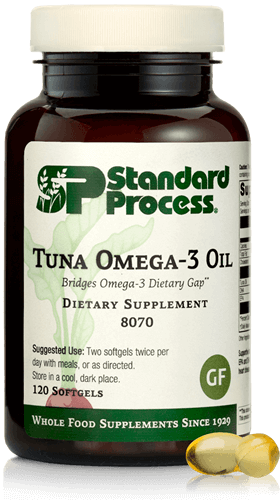 Tuna Omega-3 Oil
Click here to learn more & purchase
Full Circle Health and Wellness offers nutritional support from Standard Process. Customers are encouraged to seek the advice of a licensed healthcare practitioner prior to purchasing any products through this online store. Please contact Full Circle Health & Wellness at 207-377-9344.